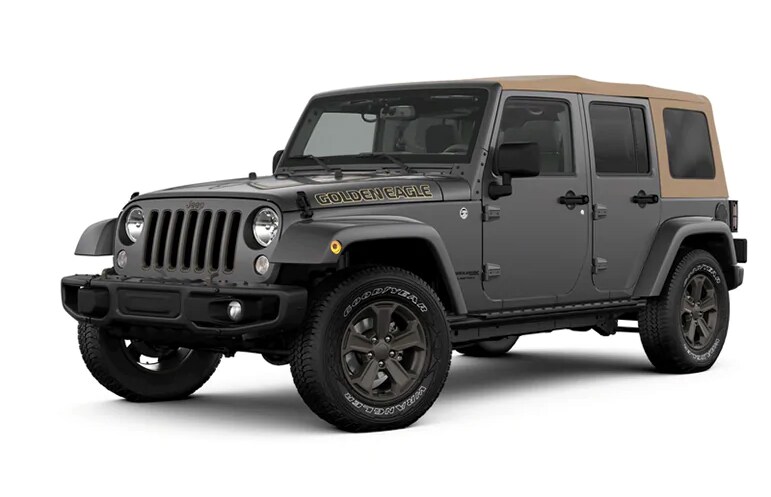 The next generation of the iconic SUV is hitting showrooms now and the excitement for this new 
2020 Jeep Wrangler
couldn't be higher. Now offering an EcoDiesel with the highest rated torque engine ever produced in a Wrangler, the countless things to love about this legendary vehicle just keep growing. 
As the tradition of combining rugged, off-road SUV performance with modern style and convenience continues in the new 2020 Wrangler, its different trim levels, each offer unique features and options geared towards the individual preferences of Jeep's diverse consumer base. The Sport, Sport S, Sahara, and Rubicon all present our loyal customers with the various comforts and conveniences that they demand, all while never taking away from the standard functions and performance that has made it famous for all these years.
Available in a number of exterior shades such as Ocean Blue Metallic and Bikini Pearl, as well as in two-door or four-door models, the all new Jeep Wrangler can be just as sporty, practical, or both as you want. 
The interior feels like you have sat down in an automobile from the future with its ultra-modern design and cache of tech features and gadgets. From the stylish seating options to the large touchscreen display keeping you informed and entertained with UCONNECT to the rest of the high quality craftsmanship all throughout the rest of the cabin, the 2020 Jeep Wrangler will have you riding in comfort no matter how rough the road beneath you might be.