Are you sick and tired of bumping your expensive Jeep onto unforgiving terrain every time you take your Jeep off-road? Are you worried you'll break something on your favorite ride? Well, we know what might help you. You need a Jeep Lift Kit.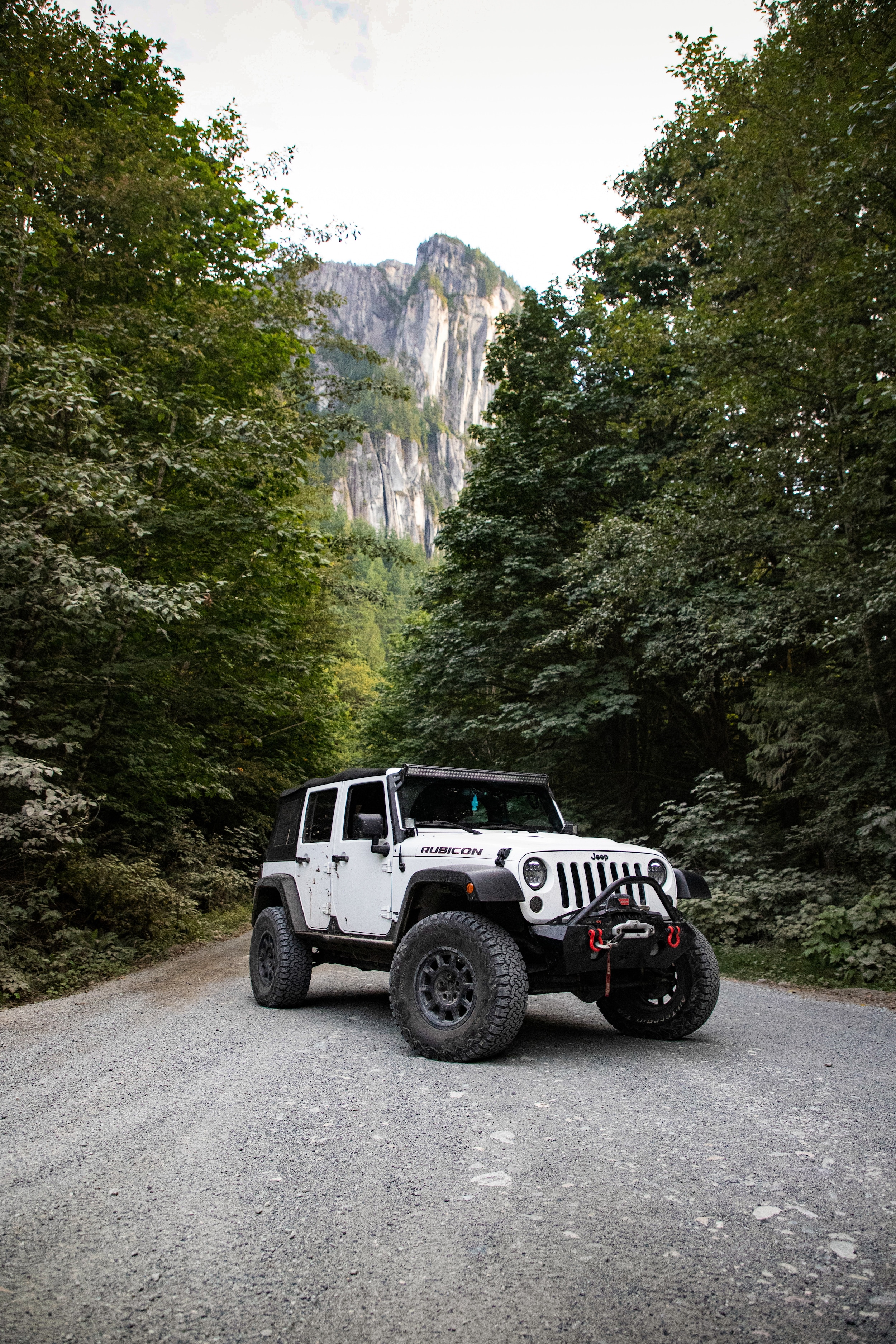 ?
What is a Jeep Lift Kit? A Jeep Lift Kit is our customed equipment designed to elevate your Jeep up to 38 inches (depending on tires) off the ground. If you want to go off-roading and really get the most out of your Jeep, you don't want to treat it like a low-riding vehicle. The best way to off-road is to elevate the vehicle around the tires and protect the vehicle's underbody while you're tearing up the road.
This is important to anybody who has ever owned a Jeep, tried to take it onto difficult terrain, only to find out that you did damage to something underneath it. Don't let that happen to your property that you spent your hard-earned money to purchase.
Given how important attention to detail and the integrity of your Jeep is, we don't recommend you install a Jeep Lift Kit by yourself. We offer warranties on the lift kits for several Jeep brands including the Wrangler.
At Route 1 USA, we have trained staff who can help you with this problem and install a Jeep Lift Kit onto your Jeep. What's more? We're a dealership that specializes in several makes and models such as Chrysler, Dodge, Jeep, and Ram. So, we have you covered on many different types of cars, trucks, and SUVs.
When you decide you're ready to augment your Jeep with a Jeep Lift Kit, we invite you to do so at our Lawrenceville, NJ location at 2700 Brunswick Pike. Our normal business hours are 9 a.m. to 7 p.m. Monday through Thursday as well as 9 a.m. to 6 p.m. on Friday and Saturday. You can also visit us on the web and view our brand new inventory.
Our mission is to optimize your driving experience with the best options so that you too can be Passion Driven. We know you can't wait to get a chance to view and test drive some of our hottest models such as the 2021 Ram 1500 Big Horn Crew Cab or 2021 Ram 1500 Big Horn Quad Cab.
We proudly serve drivers in the locations of Lawrenceville, Princeton, Trenton, Flemington, Lumberton, and Levittown. Come see us soon!