It seems that Fiat Chrysler Automobiles is going to Hellcat as many models as possible before there is no other engine to Hellcat. Next on the agenda is the 2021 Dodge Durango SRT Hellcat, and a little bird has told Route 1 USA that its debut will be at the New York Auto Show in April 2020.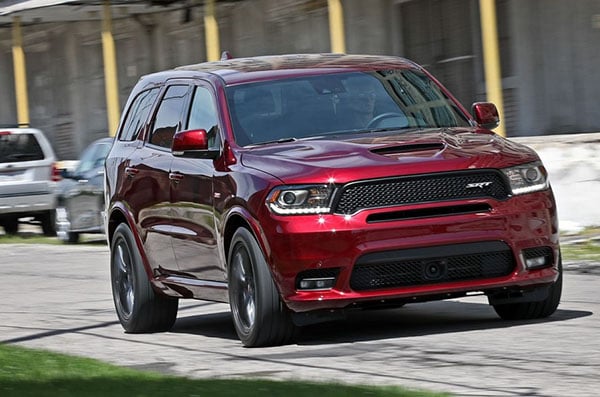 ?
Per the 18-second mark of a YouTube "Fast 9" trailer, a Durango fender sports a Hellcat logo. This appears to be a small nod to the up-and-coming 2021 Durango SRT Hellcat. As the Durango seems set to get Hellcat treatment, the current Jeep Grand Cherokee Trackhawk with a supercharged V8 may be in its last generation and not get SRT treatment.
You can depend on the supercharged Durango to come with the same running gear and powertrain as the current Trackhawk with Hellcat power, with a 707 hp 6.2-liter V8 and a 2.3-liter supercharger providing 11.6 pounds of extra boost sent to all 4 wheels using an 8-speed auto transmission. This 1-speed transfer will determine power based on an electronic differential with limited slip in the back.
Although the Durango SRT may be slightly lower due to an increased weight of a 3-row occupant mover, you can expect it to have bigger brakes than the Trackhawk and its AWD system to offer 5 driving modes, including auto, track, sport, snow and low. In addition, all Durango SRT Hellcat models will most likely offer both a red and black key, the latter of which will limit power output by approximately 500 hp. However, the Durango SRT boasts 475 hp and can go from 0 to 60 in 4.4 seconds.
Route 1 USA CDJR is ready and waiting to offer you a test drive in any of our quality new or pre-owned vehicles. Pop in at our dealership at 2700 Brunswick Pike, Lawrenceville, NJ 08648 or call to schedule a test drive at 877.320.6709.