2020 models continue to roll out even as 2019 nears its end, and one of the latest models is the 2020 Ram 1500 Night Edition. This is a relatively small update, but one that has the potential to help make this truck one of the best on the market for some people. The style update features a sleek body and build that are enhanced by the all-black façade.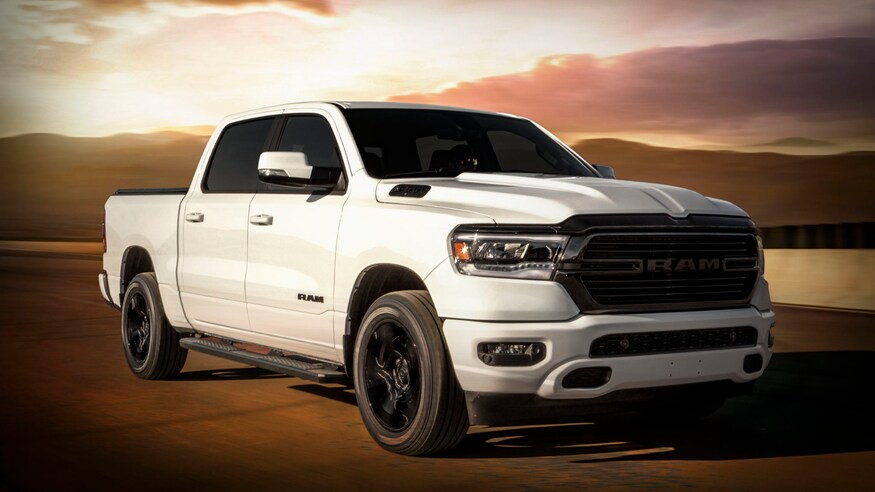 ?
What does the Night Edition feature?
The Night Edition isn't really a true upgrade in any real sense of the word. Instead, it's an enhancement and truly style-focused design option for the 2020 Ram 1500. It features a blacked-out grille, a monochromatic exterior, and blacked-out exhaust tips, wheels, and badges. That's not where the stealthy style ends, of course, as the model also sports darkened taillight and headlamp bezels to add even more to the overall elegance of the newly styled model. The interior of the vehicle is similarly monochromatic, of course, although buyers hoping for a slightly more colorful cabin can also opt for a red and black theme.
In addition to the aforementioned styling, the 2020 Ram 1500 also received new eTorque badging as well as blind-spot monitoring in the Tradesman trim.
Are you interested in taking a look at the 2020 Ram 1500 Night Edition? You need a trusted retailer who is familiar with the brand is well-known for their commitment to customer service and excellent vehicles. That's where Route 1 USA (CDJR) comes in! We can help you find the best model for your needs and will be happy to show you everything new (and old) in the 2020 Ram 1500 Night Edition.
For more information, reach out to our team at (877) 858-9452. You can also stop by and visit Route 1 CDJR if you'd prefer! Our dealership is located at 2700 Brunswick Pike in Lawrenceville. We'll be happy to help you find your new favorite vehicle!