What would you have if you took an already top of the line vehicle and gave it a bunch of upgrades and additions? You would have the all-new 2020 Chrysler Pacifica. A study in performance, luxury, safety, and overall customer satisfaction, found that the Pacifica offers stylish comfort and appeal with the best in accessories such as electronics and driver assistance systems. And Route USA 1 will have them as soon as possible!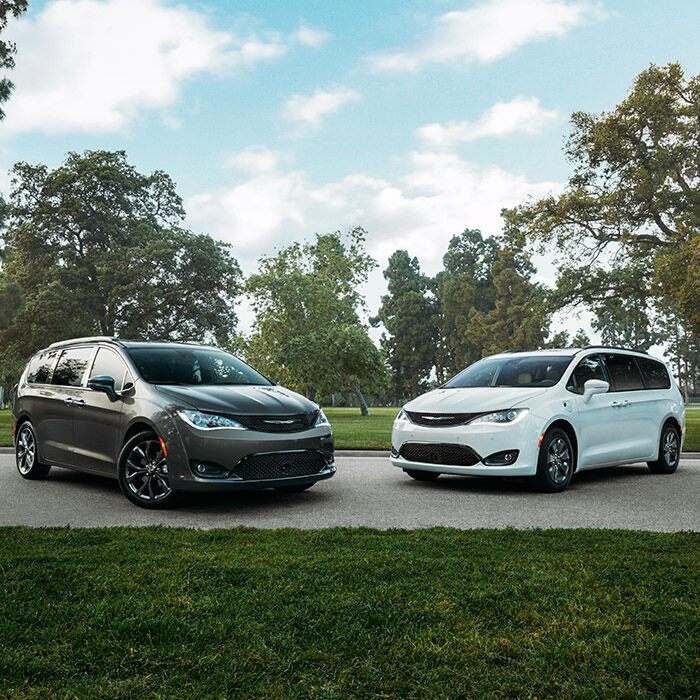 New Features
Referred to by Car and Driver magazine as the best Minivan you can buy, Pacifica continues to offer its standard second and stowable third rows, as well as still having one of the best entertainment systems around. But new for this year is the Red S Appearance package which is available on the Limited trim levels.
Trim Levels
Touring
Touring L
Touring L Plus
Hybrid Touring
Limited
Under the Hood and in the Cab
Offering smooth and steady acceleration, the Pacifica has good cruising speeds and is also efficient on gas. It gets you there swiftly and comfortably during long trips and feels like it has plenty of zip for in and around town. It has 287 HP coming from its 3.6 liter, V-6 engine. It has a 9-speed automatic transmission as well. While it is not known as the hot rod of the minivan class (due to the fact that it chooses comfort and stability over horsepower), it is far from slow.
So, if this revamped Pacifica has your attention, be among the first to know when it arrives near you. Route 1 USA will be among the first Chrysler dealerships to receive these models. They are located at 2700 Brunswick Pike, Lawrenceville, NJ 08648. So, stop by there today or give them a call at 877-320-6709 soon. They will be glad to help with any further questions and details.