There's an on-going trend in the industry now to make muscle cars smaller and leaner. While they aim to make things lighter all around, between the body and the engine, the folks at Chrysler have opted for a different, more simple approach: just make the car more powerful. It's a broad and bold approach that can be seen in the all-new Dodge Challenger SRT Hellcat Redeye. With the production of limited-edition Challenger SRT Demon coming to a close, the Hellcat Redeye is not only the most powerful Dodge muscle car on the market today, but it's also the most powerful car in its class from any manufacturer.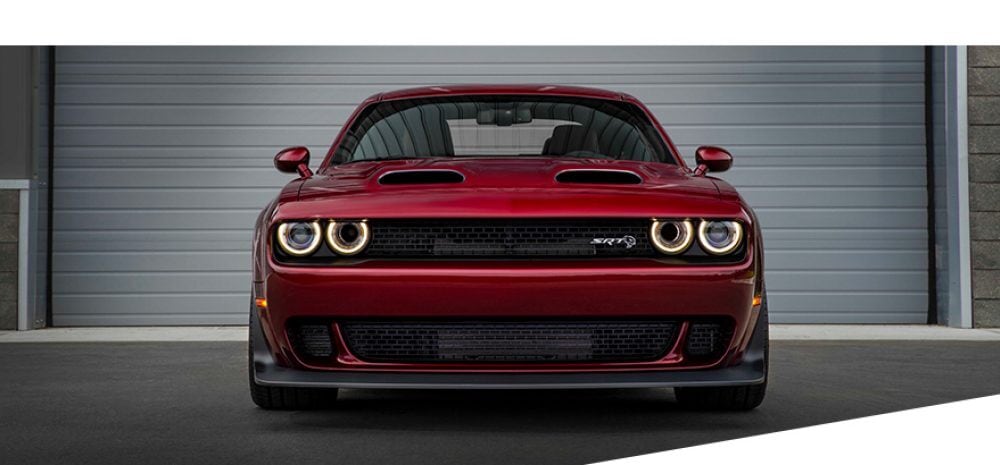 Boasting a stellar 797 horsepower, the Hellcat Redeye comes in at a surprisingly low price for its strength. Pricing starts at $71,955 with additional options available to customize your ride. While that is a higher price for non-luxury cars off the lot, look at its competitors: most prices reach into the hundreds of thousands while offering less horsepower, or have significantly less horsepower than the Hellcat Redeye. The 6.2 liters V-8 super-charged engine makes this beasts capabilities the best choice for drivers who put speed and power over everything else.
What makes the Hellcat Redeye unique is its ride and feel. While muscle cars offer multiple modes to transition from the fun, noise drive to something more acceptable in city limits, the Hellcat Redeye can handle smoothly regardless of what mode it's in. Whereas competitors can feel stiff in steering and at times slow to react, Chrysler's design choice—to simply add more power to last year's model—has kept the Hellcat Redeye's smooth handling and sense of control intact, even in later models.
Route 1 USA can provide you with all the help you need to purchase the Dodge Challenger SRT Hellcat Redeye or other quality vehicles, from the initial purchase to service parts. Come visit us at 2700 Brunswick Pike in Lawrence, New Jersey, or call us at 877-320-6709 to talk with one of our sales experts.