The world of experimental vehicles can be fascinating and often provides insight into vehicles that will fill the showrooms of tomorrow. Oftentimes these prototypes are hidden in plain sight for clever photographers to find and report on. The Jeep Wrangler Plug-In Hybrid (PHEV) is one such vehicle.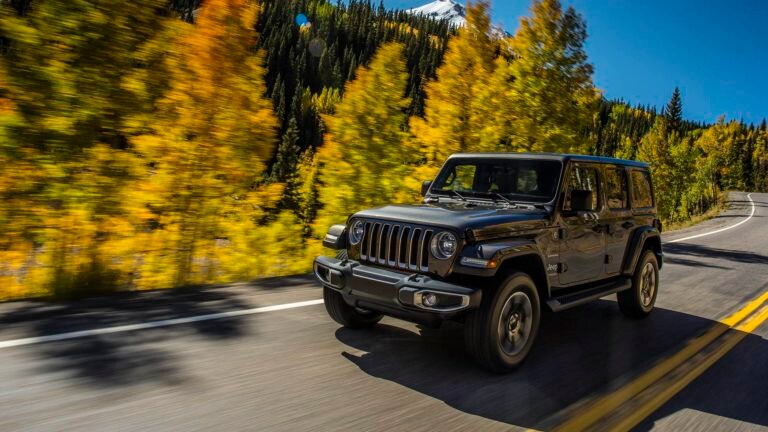 ​
Full details are not yet available, but there are several conclusions we are able to make. The Wrangler PHEV was first hinted at during the 2017 Los Angeles auto show, but Jeep has been tight-lipped about the program since then. However, astute photographers were recently able to capture images during a chance occurrence at a development facility and the details they gathered are interesting.
A Jeep Wrangler test vehicle was spotted traveling several miles, at speeds up to 25 mph, under electric power alone, before switching to standard combustion for the final leg of its trip. Additionally, photos of the mystery vehicle reveal non-standard bulges near the fender/engine intersection, suggesting a plug-in port for recharging. While these details are scant in number, what they reveal is a tantalizing glance of an unexpected design decision on behalf of Jeep.
The Jeep Wrangler maintains a near cult-like status among its proponents, largely cherished for its off-road capability and rugged, dependable design. These are features that are not commonly associated with energy-efficient hybrid vehicles, which makes this appear like an ill-fitting relationship from an initial glance. However, there are several aspects of hybrid technology that dovetail with the Wrangler design in unexpected ways.
First and foremost, adding PHEV capability to the iconic Wrangler adds an energy-efficiency angle that captures potential drivers who are concerned about the costs of consistently fuelling a gas-hungry beast. Additionally, electric motors provide an instant high torque capability that is entirely unmatched by gasoline-powered engines, which is sure to delight drivers who value the Wrangler for this purpose. The combination of these features, not to mention speculative options, such as an extended power supply for outdoor activity, provide a glimpse into a whole new world of Wrangler ownership. That's a vision that is sure to delight Wrangler owners the world over.
Route 1 USA is a Chrysler Dodge Jeep Ram dealer located at 2700 Brunswick Pike in Lawrenceville. Our dedicated sales staff is committed to providing world class customer service with each and every visit. We invite you to visit our showroom and experience CDJR vehicles for yourself!