Do you love the classic Jeep Wrangler? Do you wish it had pickup truck capabilities? Then you are one of the many people that has been waiting for this moment: the release of the 2020 Jeep Gladiator. This super neat vehicle is now here!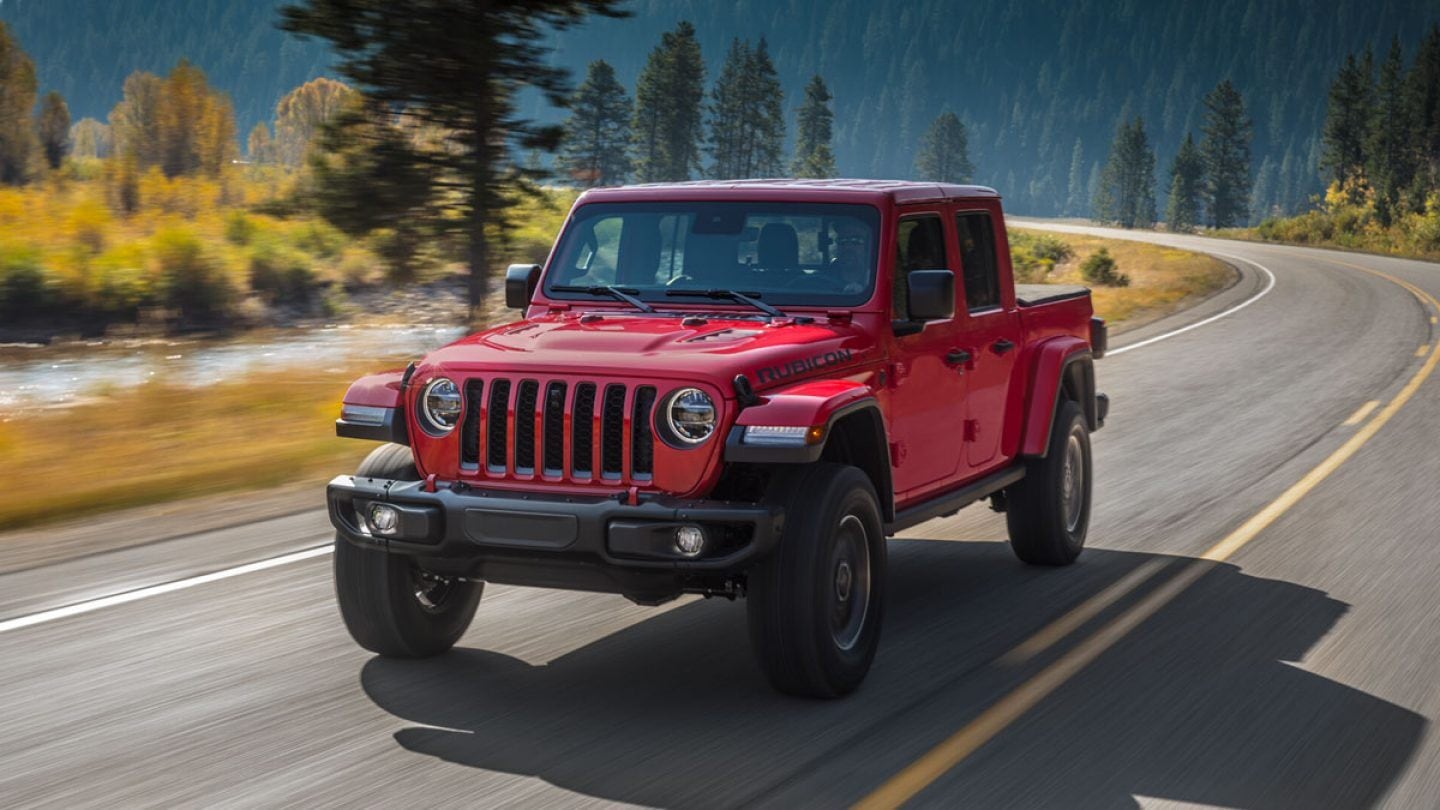 The Jeep Gladiator can handle all of the adventures you may want to go on while offering you space to carry all of the items needed to have them! It is truly a unique-looking vehicle and is certainly a head-turner. It is also convenient, with removable hard tops, soft tops, and doors. It also has a foldable windshield.
In addition to its super neat appearance, the Gladiator has some power to it. It has a 3.6-liter PentaStar engine, which puts out 285 horsepower and 260 pound-feet of torque. This will allow you to truly have a good time with your off-roading adventures, as well as having a nice and powerful vehicle to drive. Although it looks like a regular Wrangler from the front, it also has great truck capabilities. This vehicle allows you to tow up to 7,650 pounds. That's certainly enough to allow you to experience any adventures that you choose. It drives well and can handle almost anything you throw at it.
In addition to its power and performance, the Jeep Gladiator is enjoyable to drive. It comes with a touchscreen that allows access to the Uconnect 4C NAV infotainment system. This technology helps you to enjoy your driving experience and be taken care of properly. It is also compatible with both Apple and Android phones, which allow you access to music, hands-free calls, hands-free texts, and navigation.
This new vehicle is truly one-of-a-kind. In addition to being a very neat-looking car, it is practical, powerful, and comfortable. Check out the new Jeep Gladiator and see for yourself how incredible of a vehicle it is!
For more information about buying or leasing your next Jeep Gladiator, feel free to contact Route 1 USA at 877-858-9452 or visit us at 2700 Brunswick Pike, Route 1, in Lawrenceville.