The
2019 Dodge Durango
is a rule breaking vehicle. The Durango is an SUV with power, spaciousness, and modern technology. To learn more about the rebellious 2019 Dodge Durango, just keep reading.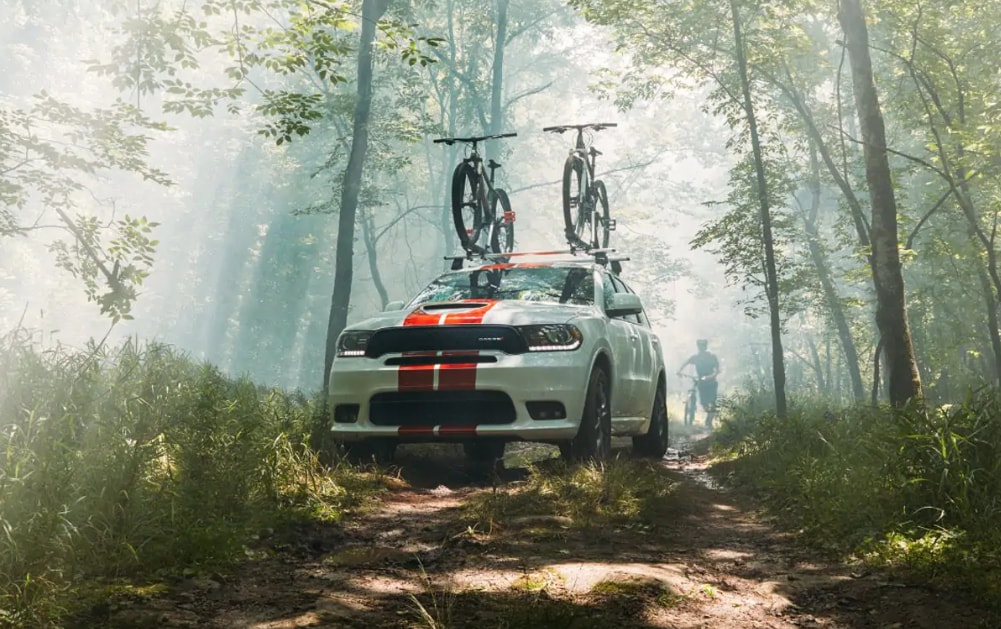 The 2019 Dodge Durango is available with three different engines. The first is a V6 engine that earns 290 horsepower, the second is a V8 engine that earns 360 horsepower, and the final is an incredible V8 engine that produces 475 horsepower. The Durango isn't your ordinary SUV, earning incredible horsepower that is fast and fun.
In order to perform at this outstanding level, the 2019 Dodge Durango is built on a strong suspension. With this suspension, the vehicle features a quiet cabin that is cozy and comfortable. The 2019 Durango also offers up to seven seats.
The 2019 Dodge Durango is a three row SUV. That means there is incredible spaciousness within the cabin, whether you're transporting friends, family, or cargo. Child and adult passengers alike can enjoy the ride in this SUV, thanks to the generous headroom, legroom, and elbow room the vehicle offers. The cabin of the 2019 Durango additionally features soft seating, high end audio systems, and infotainment technology to keep all riders entertained.
Car buyers can find the 2019 Dodge Durango in five trim levels, SXT, GT, Citadel, R/T, and SRT. The base trim offers the 3.6 liter V6 engine option, as does the GT and Citadel. Meanwhile, the R/T is powered by a 5.7 V8 engine that earns 360 horsepower. All of these trims come standard with an eight speed automatic transmission.
Get behind the wheel of your very own 2019 Dodge Durango at Route 1 USA. Our dealership is located at 2700 Brunswick Pike Route 1 in Lawrenceville, and we hope you will stop by to test drive this SUV soon.
Dodge Dealership New Jersey | Route 1 USA Dodge Durango