The future of family transportation is here with the Chrysler Pacifica Hybrid. In this era of fast-moving and advanced technology, it only makes sense that the family car is evolving too. The Chrysler Pacifica Hybrid is a modern, advanced, and innovative plug-in hybrid minivan.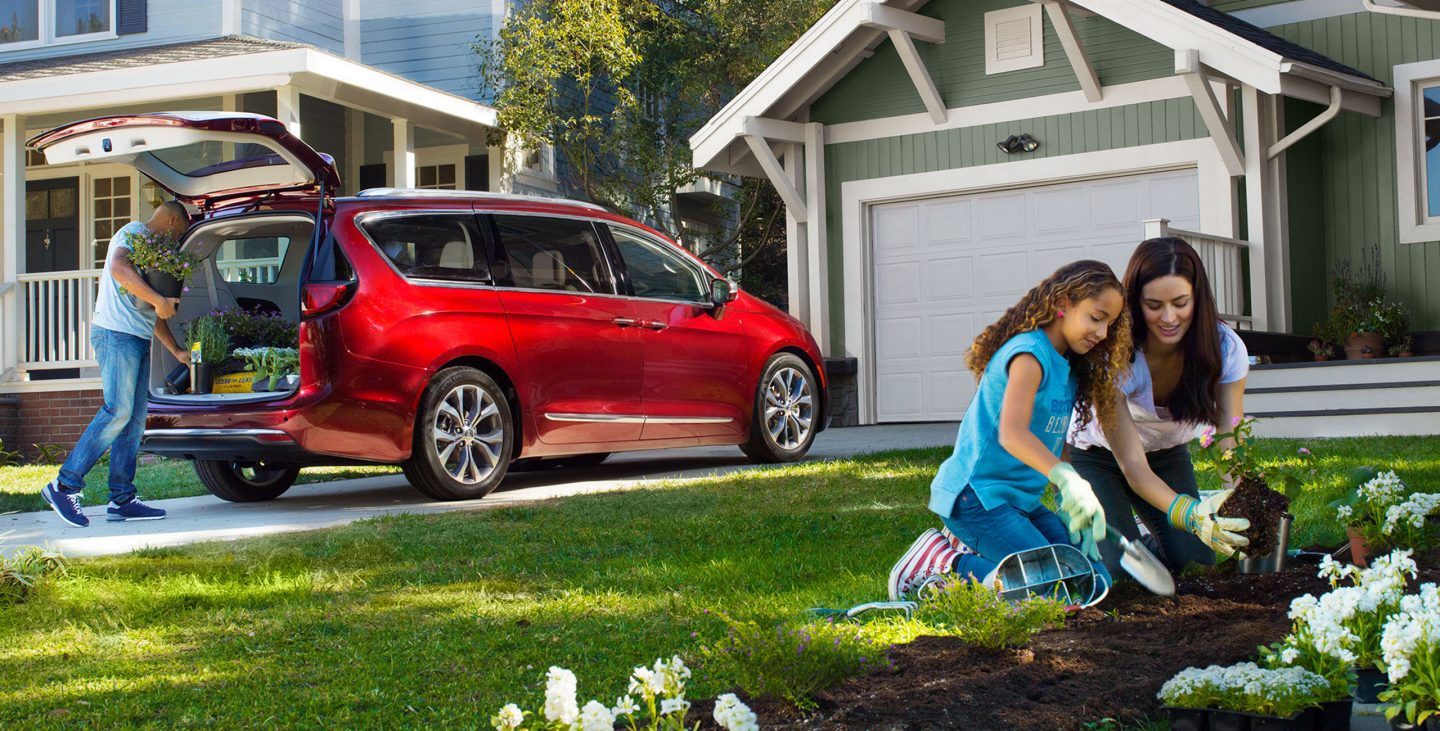 With a Pacifica Hybrid, customers have the potential to save $70 to $90 a month on fuel costs. Additionally, those who buy a hybrid vehicle receive a $7,500 federal tax credit for their purchase. But the Chrysler Pacifica Hybrid does more than save money for car buyer's and their families. The Chrysler Pacifica Hybrid also offers exhilarating power and a smooth ride. The Pacifica Hybrid is powered by a 3.6 liter V6 engine and 6.6W onboard battery charger. This hybrid vehicle has a quiet engine and a soft ride, keeping passengers relaxed and comfortable.
When it comes to innovative technology, the Chrysler Pacifica Hybrid delivers. This modern minivan can come with keyless entry, remote start, and hands-free power sliding doors for convenience and that must-have cool-factor. The Chrysler Pacifica Hybrid also comes available with Apple CarPlay and Google Android for smartphone connectivity. The 7 inch video display screen in this minivan adds to the ease-of-use and innovation of the vehicle's design, and the heated/ventilated front seats increase your comfort behind the wheel.
The Chrysler Pacifica Hybrid is a must-see vehicle. Not only can you impress your friends and family with the minivan's modern tech features, but you can also save at the pump when earning 84 mpg when driving in electric-gas mode. See the Pacifica Hybrid for yourself and give the minivan a test drive at Route 1 USA. Our vehicle dealership is located at 2700 Brunswick Pike, Route 1 in Lawrenceville, so come visit us today!
New Jersey Chrysler | Route 1 USA