Three-row crossovers have become increasingly common in the marketplace today, owing largely to their desirability as a "family" car. Capable of hauling a fair amount of cargo, and the people attached to it, crossovers tick a lot of boxes for consumers. However, as with any multi-functional design, sacrifices have to be made and these types of vehicles are generally not as powerful or performance-friendly.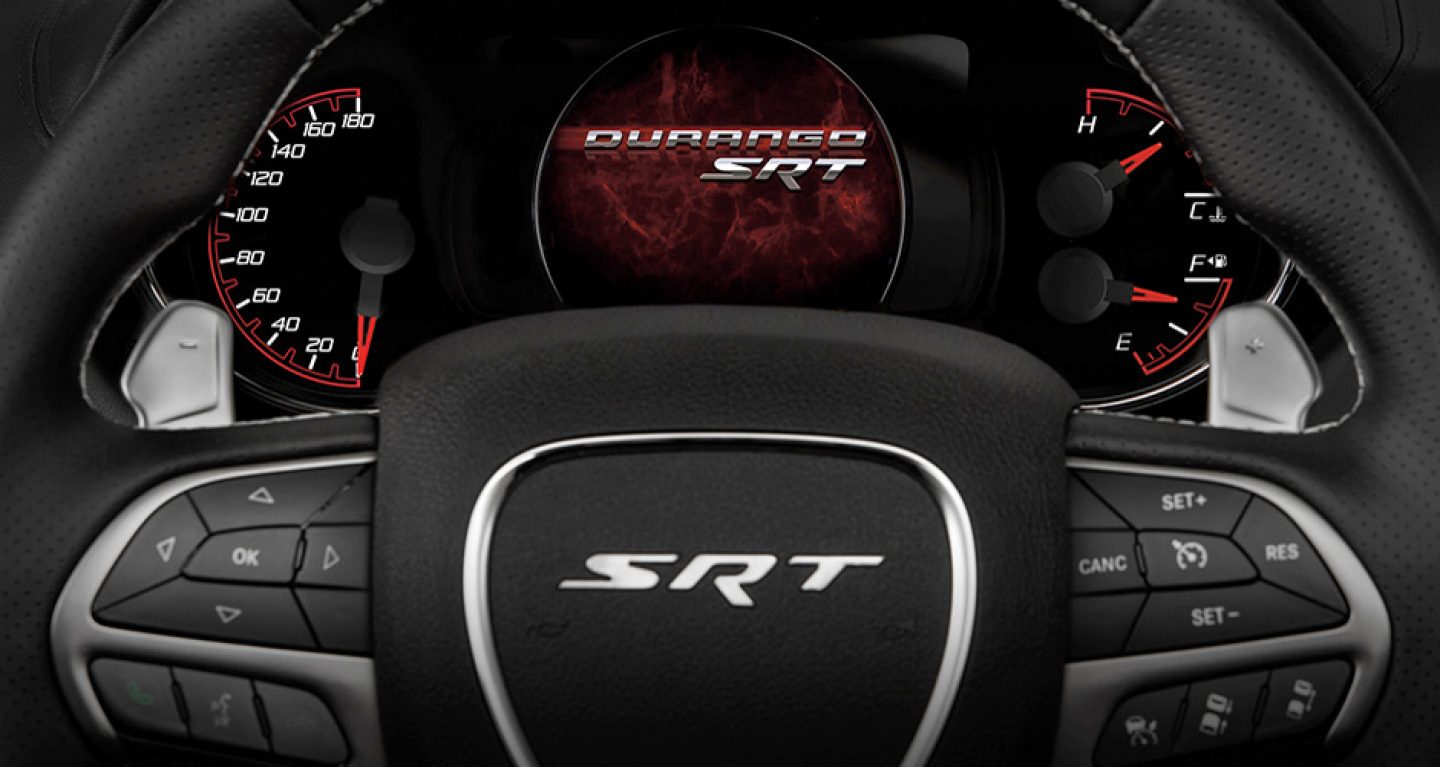 The Dodge Durango SRT is an exception to that rule.Reading like something out of a mad engineer's fever dream, the Durango is a three-row crossover with a mighty engine and a sport-tuned frame that still manages to embody all of the attributes that make a crossover valuable.
Possessed of a 6.4-liter Hemi V-8, the Durango SRT can launch itself from a dead stop to 60 mph in a little over 4 seconds, granting it plenty of get-up-and-go. With 475 horsepower and 470 pound-feet of torque this engine, the same as that in the Charger and Challenger, gives the Durango enough power to out-muscle competitors and ensure total domination over environmental challenges. Additionally, the beefy equipment under the hood gives the SRT a towing capacity of 8,700 pounds.
Impressive performance metrics aside, the Durango also packs high quality amenities and luxury features one would expect from a top-shelf crossover. A total cargo capacity of 47.7 cubic feet, behind the second row, means you'll have plenty of space for your people and their gear. The second row features premium entertainment options for passengers, including captain's chairs and flip-up screens mounted to the back of the front seats. Powered by the exceptional UConnect infotainment system, your crew will stay reliably amused through even the longest journey.
All in all, the Dodge Durango SRT, with its admittedly overpowered engine and reliable utility functions, is like a big kid that still manages to be responsible. This vehicle is perfect for anyone that requires cargo and carrying capacity, but still wants to have a bit of fun from time to time.
Route 1 USA is the premier Dodge, Chrysler, Jeep and Ram dealer in the Lawrenceville area and recipient of DealerRater's 2018 Consumer Satisfaction Award. Visit us today at 2700 Brunswick Pike, Route 1, Lawrenceville, New Jersey.
NJ Dodge Dealer | Lawrenceville Durango SRT