Dodge RAM is a brand known to truck owners far and wide. First introduced in 1981, the ever-popular RAM line of trucks have received numerous awards and have been recognized as five-time winners of Motor Trend's Truck of the Year award. The reasons to buy a RAM are numerous, but we've compiled a few more reasons to pick up a 2500.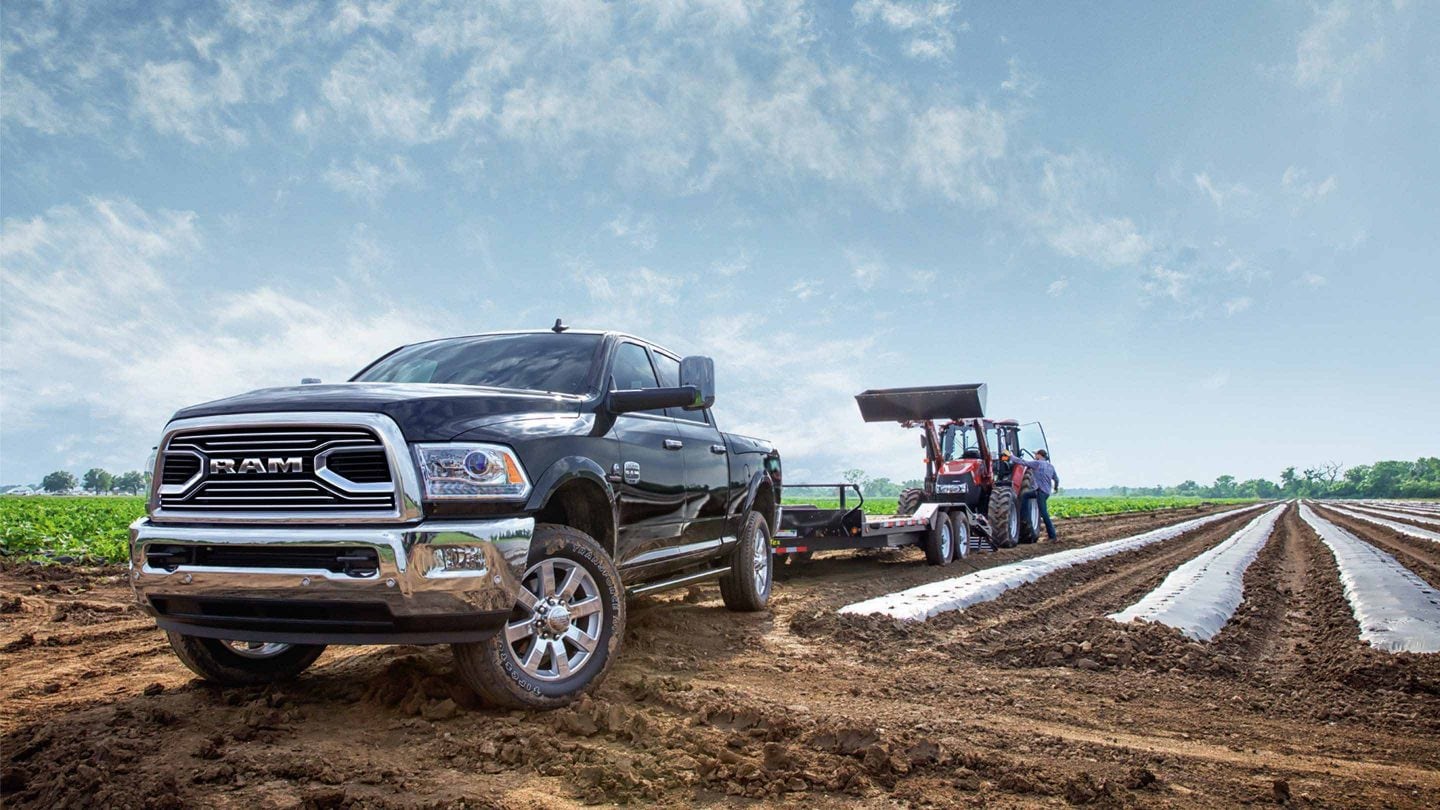 First and foremost are its power credentials. The RAM 2500 has three engine variants, including a standard 5.7-liter V8 engine, a 6.4-liter V8 engine and 6.7-liter V6 Cummins diesel. At its best, the 2500 can produce up to 410 horsepower and 800 lb-ft of torque. Best of all, the RAM 2500 is capable of towing up to just under 18,000 pounds.
On the inside, the RAM 2500 boasts equally impressive features. Three different cab configurations exist; the regular cab, crew cab and mega cab. The mega cab, largest of the three, has seating for 5-6 people and a whopping 72.2 cubic feet of interior cargo space. You would be hard-pressed to find a more spacious set of cabs than those available on the 2500.
In addition to exceptional space and seating, the interior of the RAM 2500 contains many novel and classic features. Traditional column-mounted shifter, vinyl interior, chrome accents and trusty bench seating ensure the cab retains its pickup feel. Along with these nostalgic touches is a host of modern features and amenities to make your life simpler, including an array of convenient storage bins, under-floor storage and work-grade materials. Additional components can be added, including cargo-view camera, LED bed lighting and the trademark RamBox cargo system.
No matter the need or drive, the RAM 2500 has options to please everyone. If you are interested in viewing a RAM 2500 for yourself, we invite you to visit our showroom at 2700 Brunswick Pike in Lawrenceville. We are also pleased to offer financing and are happy to assist in any questions that you may have. We are Route 1 USA, and we look forward to working with you!
Lawrenceville Dodge RAM | Flemington RAM 2500