If it's time for you to get a new Lawrenceville vehicle, you have two options when you head Route 1 USA. The first is buying, which is the traditional method of getting behind the wheel. The second option is leasing, which is similar to leasing an apartment. Both options have their perks, but which choice is more ideal for you?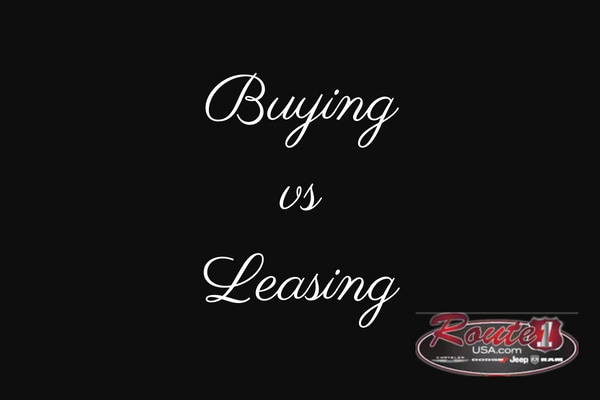 When deciding between buying and leasing, the first question you want to ask yourself is, "how much will I be driving this car?" If you plan on driving your car often for your daily commute, weekend trips, and more, buying might be a better option for you. This is because drivers who lease their vehicles have mileage limits as part of their lease agreement. Usually these mileage limits are generous, but you may want more freedom when behind the wheel. When you buy a car, you can drive the vehicle as much as you want without worry. On the other hand, if you plan on only using the car for your daily commute or to run errands every once in a while, leasing may be your best bet.
The second question you want to ask yourself as you head to the dealership is "how long do I plan to keep this car?" If you are the type of person who always chases the latest car trends, leasing is the best choice for you. Leasing a car means you get to drive this vehicle during the duration of your lease agreement. When the lease ends, you take the car back to the dealership. Once your lease is over, you have the option to lease another vehicle. You can choose the newest vehicle on the lot to lease, keeping you up to date with the latest in the automotive industry. However, if you're the type to get attached, you may want to buy your vehicle. Modern cars are designed to last for years, so purchasing a vehicle can be worth your money if you intend to drive the car, truck, or SUV for a several years.
he final question you want to ask yourself before you start your car buying or leasing search is, "how much can I afford to put down?" Buying or leasing a vehicle is no small investment. Make sure you plan out your budget before you visit your local dealership. When it comes to buying, down payments are usually larger than leasing. If you have a lot of money in your wallet, you may consider buying a vehicle. However, if you're more interested in making a smaller down payment and smaller monthly payments, leasing can be a better choice for you.
Now that you know the differences between buying and leasing, you're ready to decide which option is more ideal for you, your needs, and your budget. Check out the new and used cars we have available at Route 1 USA for purchase or for lease. We're sure you will find exactly what you're looking for! We can be found at 2700 Brunswick Pike, Route 1, in Lawrenceville, New Jersey, and we hope to see you soon!
Route 1 USA | New Jersey Dodge Ram Financing Options